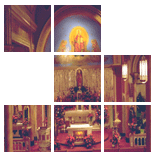 Enter Email:



Summary: When we dare to plant a seed in faith, God will bless the growth in surprising and unexpected ways.

Summary: The kingdom of God is as up to date as the current political scene, but it is a slow, generally unspectacular miracle, one in which we work with God.

There are 2 sermons in your results.